Thanks for stopping by. About Casey Finn ...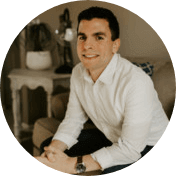 Casey Finn
Principal Broker
42536 Hayes Rd., Ste. 400
Clinton Twp., MI 48084
Born and raised in Shelby Twp., Michigan, I got out of sales to get into mortgages, so my approach is unique. I love to teach, to educate, and to help people make sound financial decisions when investing in a new home, whether it's for a primary residence, beach house, or rental property. I am a client-advocate and I do everything I can to get my clients the best deal possible with no bait and switch or empty promises. I look to provide a stress-free mortgage process by setting expectations up front, and try to have as few surprises as possible. I look forward to working with all of you making you a part of our family!